YOUR BRAND. OUR WORK. YOU EARN!
WhiteLabelServices.com offers complete "white label" back-office solutions for CPAs, Tax Attorneys, Enrolled Agents, and Registered Tax Return Preparers (RTRPs). We act as your team members to your clients. We bill you, and you bill your client whatever you want! We provide value-added services to your firm by enabling you to leverage a separate stream of income without the overhead and stress of internal staff. By simply utilizing your existing client-base, our White Label Services adds between $80,000 and $350,000 or more of additional income to your bottom line without your spending a penny on overhead. Extending your offerings and becoming a one-stop-shop not only generates a major revenue stream for you and your firm with new clients, but it also helps to cement client relationships and loyalty, ultimately bringing you more referrals.
HOW IT WORKS.
Your firm will have a dedicated senior reviewer to ensure each client account is serviced at a level of expertise your own staff would provide. With unlimited communication and email support, we make getting your clients' needs done in a breeze. WhiteLabelServices.com will setup a phone extension for your firm and your clients that is branded with your firm information so that branding is consistent with your current image. WLS is 100% U.S. Based, Certified and Insured. Satisfaction Guaranteed.
Bookkeeping & Payroll
Let us focus on the daily grind of bookkeeping & payroll so you can focus on delivering your higher value offerings.
Business Filings
We provide your clients the neccessary services to start, maintain or dissolve a business entity. Click to see a list of services.
Registered Agent Services
We offer registered agent/resident agent services in all 50 states & the District of Columbia (DC) at the most competitive rates out there.
Merchant Services
Help your clients get setup with a point of sale system & merchant account with the confidence that this will be the most competitive pricing out there.
Funding
Help your clients with Credit Repair, Business Plan Writing & Merchant Funding for their businesses.
WLS Also Offers Marketing, Branding & Support:
Website Development
Secure Document Portal
SEO, SEM, SMM, PPC & Reputation Mgmt
Newsletters & Content Writing
Lead Generation
Staffing & Recruiting
Accounts Receivables & Collections
Merchant Services & Funding
Business Broker Service
IT Support & Repair
Let WLS Become Your Firm's One-Stop-Shop
Find out why tax firms from all across the USA are choosing White Label Services every day to be their back-end white label partner. Focus on what you do best, and let us help take your firm to the next level!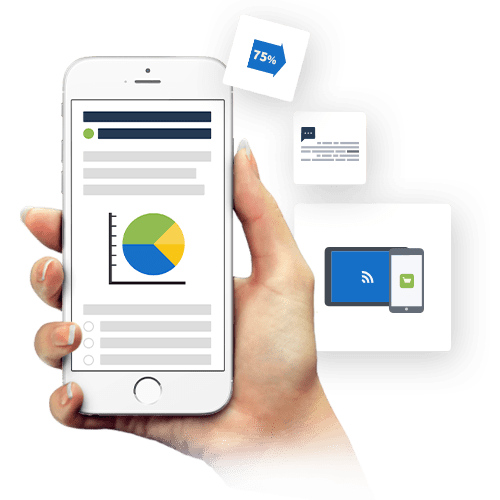 Earn Between $80,000 and $350,000 Extra Per Year!
Watch our video to learn how White Label Services can add between $80,000 and $350,000 or more additional income to your bottom line every year without your spending a single penny on overhead.
WLS Also Offers Marketing 
Use promo code WLS10OFF for 10% off your first order.
1. Earn Extra Income
Without spending a penny, you can add hundreds of thousands to your bottom line.
---
2. Focus On Your Business
Do what you do best and what pays you the most.
---
3. Market, Brand & Grow Your Firm
Our time-tested and proven marketing strategies can help a startup firm grow quickly, or a veteran firm corner the market.
---
4. Enjoy Life!
Many clients tell us that after introducing our services, their businesses have not only skyrocketed, but their reputations have improved, they have more time-freedom, greater quality of life and peace of mind.
Subscribe to our free marketing school TODAY! Be one of 3,000+ users
I can't say enough good things about White Label Services. They have been my secret weapon for several years now. WLS has allowed me to reduce the size of my firm & overhead, while adding to my overall service offerings, ultimately allowing my firm to become a one-stop-shop and increasing revenues by over 100%.
Having the pleasure of working with White Label Services while employed at a previous firm, I knew that when I went off on my own I would immediately partner with WLS. In fact, WLS actually gave me the courage to start my own firm. It's only been a short period of time, and because of their help, I am already in need of hiring tax prep staff and moving from my home to an office.
While business entity creations, registered agent services, and other business filings are profitable, they're not our core offerings and would often slow us down during tax season. Since handing off this business to White Label Services, our bottom line has increased big time, and I have less stress and more time to enjoy life.
Love, love, love this company! Laura has been amazing to work with. She's very patient even after I repeat the same questions if I get confused, and she never makes me feel rushed. The whole team at WLS is extremely competent, their pricing is very fair, and I refer them to colleagues all the time. Did I mention that I love WLS?
David Track Will Start With His Live Training in:
   Join over 100+ partners and become a part of White Label Services' Partnership Community